Guardian Self Defense and Security Blog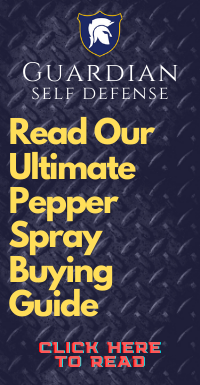 Another Senseless Crime -- Self Defense Products
None of us are immune to crime; it can touch any of us without warning. It was evident yesterday in my hometown of Baton Rouge. Right in the heart of the LSU off campus apartment community was where an innocent young man's life was changed forever. A 20 year old female student had just pulled into her complex shortly before midnight, when an armed man approached and demanded her purse and belongings. The woman gave up her valuables and began screaming for help. A 23 year old male heard the cries for help and came to her aid. Just as the Good Samaritan tried to grab the robber, he turned and shot him in the chest. The criminal then fled the scene in a waiting getaway car. Tonight the young man is fighting for his life and the criminal is at large. Another senseless crime that never should have happened. Prior to this incident most would have told you that these types of crimes don't happen in Tiger Land. The fact is these types of crimes can occur anywhere with little or no warning. Can anything positive come from a tragedy like this? If so, it would have to be the heightened awareness this has caused. People are scared and on edge; in my opinion this is a good thing. It just may prevent this from happening again. I can't help but think of a few safety tips that decrease the likelihood of falling victim. The "buddy" system is huge when it comes to crime prevention. If at all possible have a "buddy" with you. The old saying about having strength in numbers is absolutely true.
Surveillance cameras
or at least the impression of surveillance can have criminals looking elsewhere. The last thing they want is to be caught on candid camera. A surveillance system is ideal, but if your budget won't allow invest in some dummy cameras. They look exactly like the real thing and are excellent deterrents. Finally,
self defense products
like personal alarms or pepper spray can be invaluable.