Guardian Self Defense and Security Blog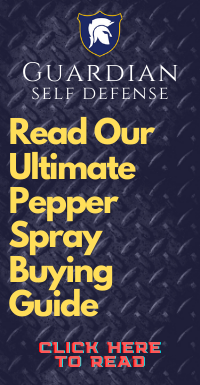 Best Stun Master Stun Guns-The Top Three
In today's blog post we are introducing you to the best stun guns from Stun Master-the top three. Stun Master has been around for close to 30 years and features quality products that all have a lifetime warranty as a testament to their quality. They are all characterized by innovation and industry leading features such as the disable pin wrist strap.
1. The first on our list is the
Runt Stun Gun
that is 10,000,000 volts and features a 120 lumen LED flashlight built-in along with a built-in slide out charger. It is only 3.5"x2"x1" making it one of the smallest stun guns available. It has a protective rubberized coating and the aforementioned disable pin wrist strap.
2. Second on our list is the 11,000,000 volt
HOT Shot Stunner
that is only 3 inches tall and 2 inches wide and 1 inch deep. It is operated with long life lithium batteries that come with the product. It is disguised to look like a hand-held mobile device that can be worn on your belt with the free stainless steel belt clip.
3. And one of the more popular self-defense products especially against dog attacks is the 7.5 million volt rechargeable
Telescoping Stun Baton.
It expands from 13 inches to 21 ½ inches at the press of a button and can protect you three ways-the stun feature, a 120 dB alarm and a super bright LED flashlight.
Guardian Self-Defense & Security Products LLC
is one of the largest most trusted online distributors of non-lethal self-defense items and surveillance equipment in the US. We specialize in premium pepper spray, mace, personal alarms, stun batons and more. We are "The Self Defense Product Experts"!