Guardian Self Defense and Security Blog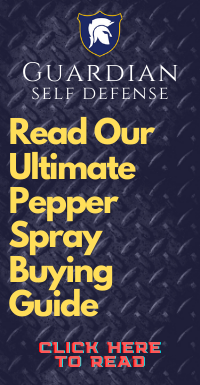 Campus Crime Stoppers
I would think almost everyone has heard about Crime Stoppers and the success the program has had nationwide. How does it work? Well it's very simple in theory; Crime Stoppers pays cash rewards for information leading to the arrest and indictment of anyone responsible for Felony Crimes, Recovery of Stolen Property or Illegal Narcotics. The really great thing is you don't have to give your name in order to collect the reward! There are over 1200 community based Crime Stopper programs worldwide. That number continues to grow. In reality there is always someone who has a tip or information that can help solve a crime. These are the individuals who can call anonymously to Crime Stoppers and provide the information that will help bring criminals to justice. The "road block" that law enforcement runs into is witnesses to crimes will not come forward and provide information. The reason? Most are afraid for there safety, scared that if they come forward the criminals will retaliate. In addition, many take the attitude that it doesn't concern them or they are simply reluctant to get involved. The Crime Stopper programs are successful because they allow people the opportunity to come forward and give information anonymously. They don't have to speak to the police, don't even have to give there name, and are not required to testify in court. The cash awards are donated and help to motivate people to do the right thing. One of the newer programs is called Campus Crime Stoppers. This program encourages parents and community leaders to support your school and students in developing the Campus Crime Stoppers Program in your neighborhood school. This applies to all levels through higher education and the purpose is simple yet effective. This program encourages children and young adults to report crimes to a parent or school official or anonymously by calling the Campus Crime Stoppers Program. Crime Stoppers is an innovative and proactive program that makes a difference in communities. The organization is non-profit, everything they do is related to
personal security
,
home safety
, and reducing violence and crime. A program called Faith Based Crime Stoppers is really picking up steam. These organizations are part of the local church and the purpose is to address crime by obtaining information from individuals who care about the welfare of their communities. Still another program is titled
One Gun, One Arrest, One Grand
. This is an initiative to try and stop gun violence and remove an effort to help curb gun violence and remove illegal firearms from our streets. Callers who provide information leading to the arrest and indictment of a suspect and the recovery of the gun used to commit a crime will receive cash benefits.