Guardian Self Defense and Security Blog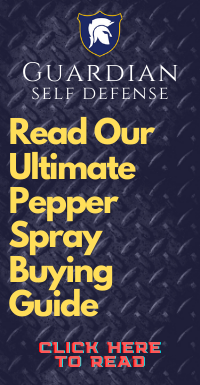 Stun Devices-All You Ever Wanted To Know
Batteries were invented in the late 1800s. Shortly after that a man invented what he called the 'electric prod pole' that was a battery-operated device used to herd his cattle. The product was minimally successful but the military heard about it and saw huge potential as a weapon. Thus the birth of the stun gun. They have come along way since then. Stun devices as we know them today are hand-held devices that are usually battery-operated although some are rechargeable and have two or more prongs on one hand thatconduct an electrical charge. They can disable an assailant for 5 to 10 minutes allowing the user to get away to seek help. Some stun devices are disguised in such things as cell phones, pens or flashlights. I remember when I first got started 10 years ago in this business a powerful stun device was 500,000 volts. Now it is not uncommon for the average stun device to be closer 1,000,000 volts There is even one in the marketplace at 7.5 million volts. They are second only to pepper sprays in terms of popularity and are on average close to 90% effective. Check out all of our
Stun Guns.
One of them will meet your needs for sure. Feedback on these posts are welcome. Let us in on your thoughts. Share your experience. Since 2005
Guardian Self-Defense & Security Products LLC
has provided personal security to over 45,000 consumers. We offer a full-line of premium self-defense weapons such as pepper spray, stun guns, tasers, pepper mace, personal alarms and other self-defense items.